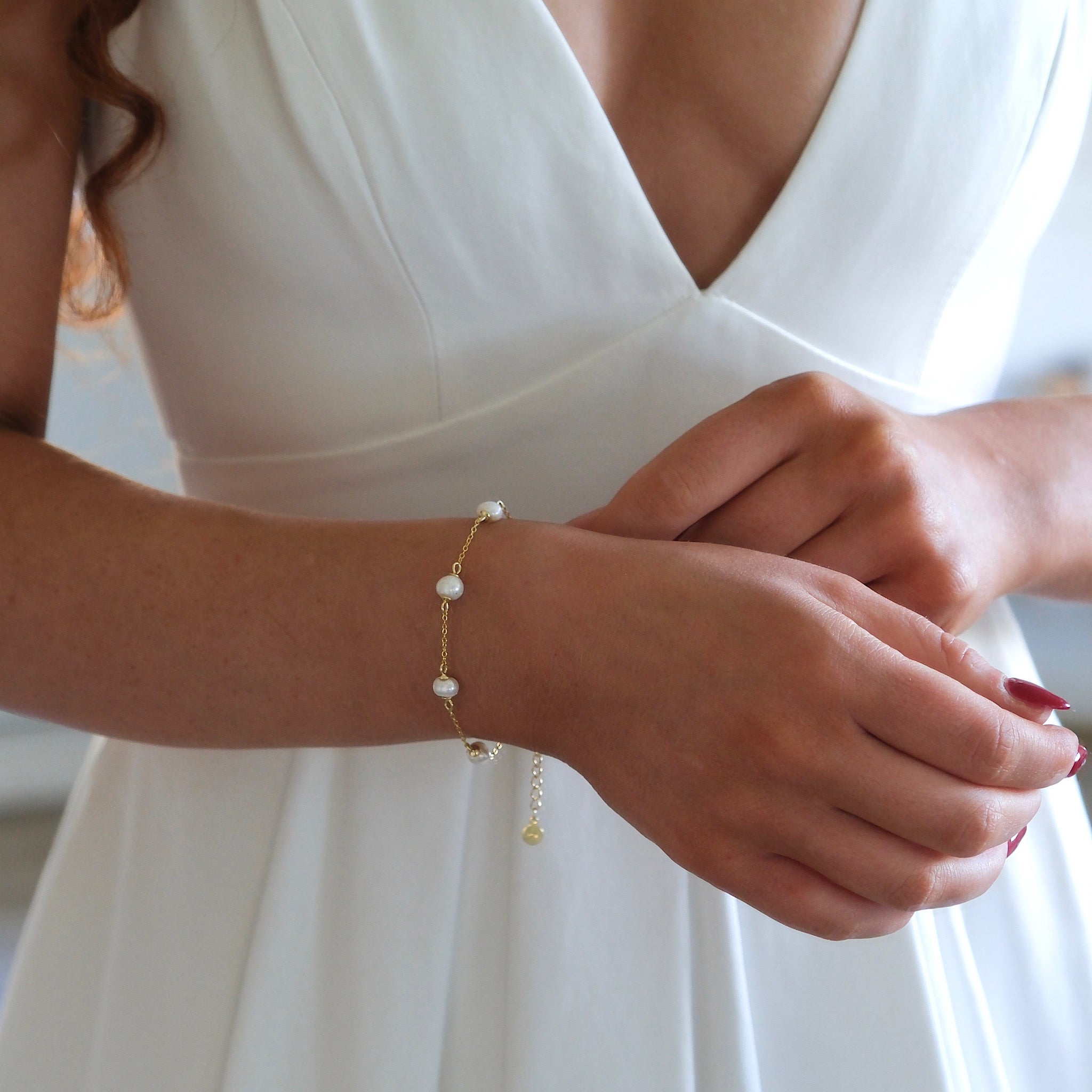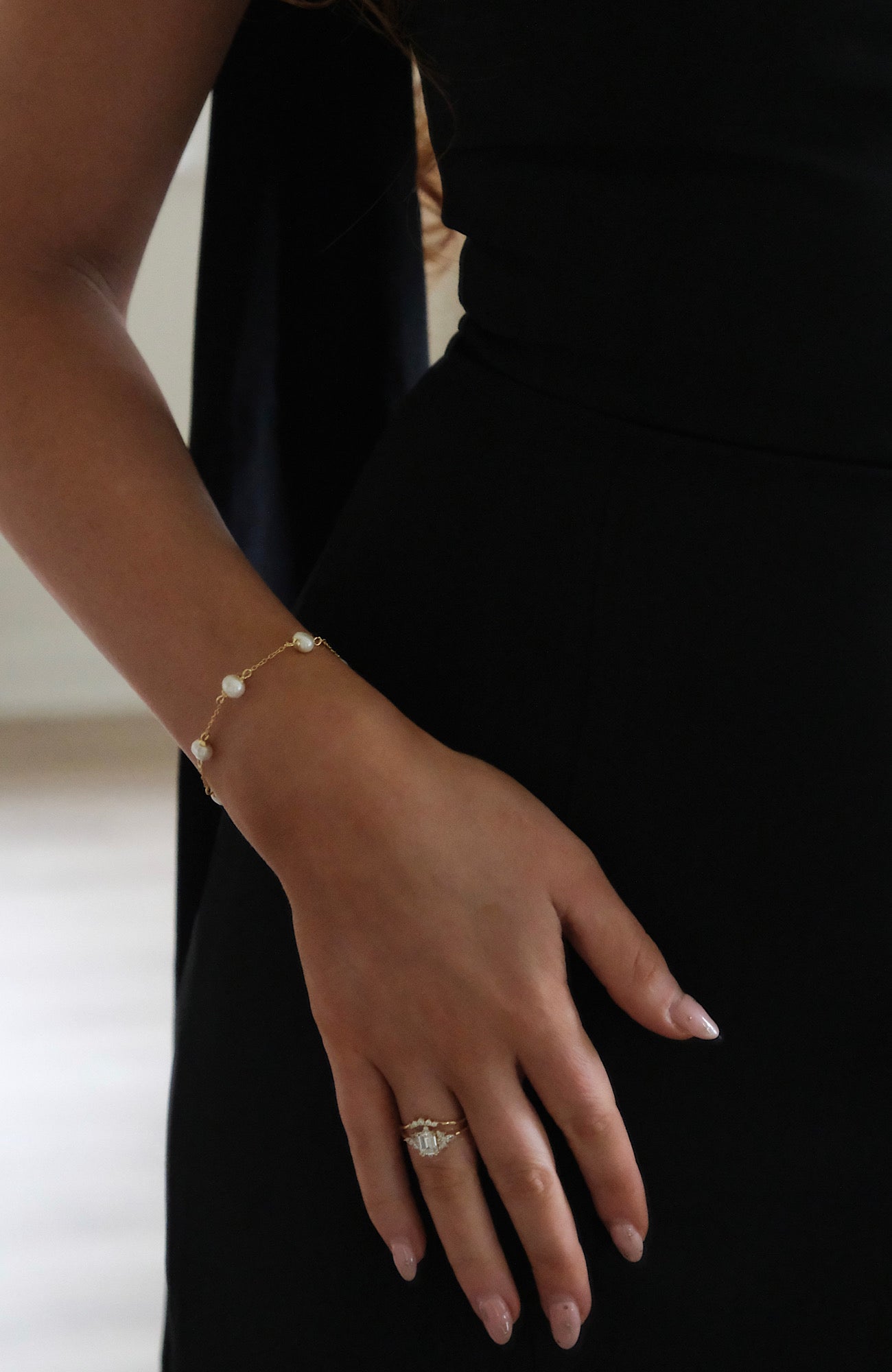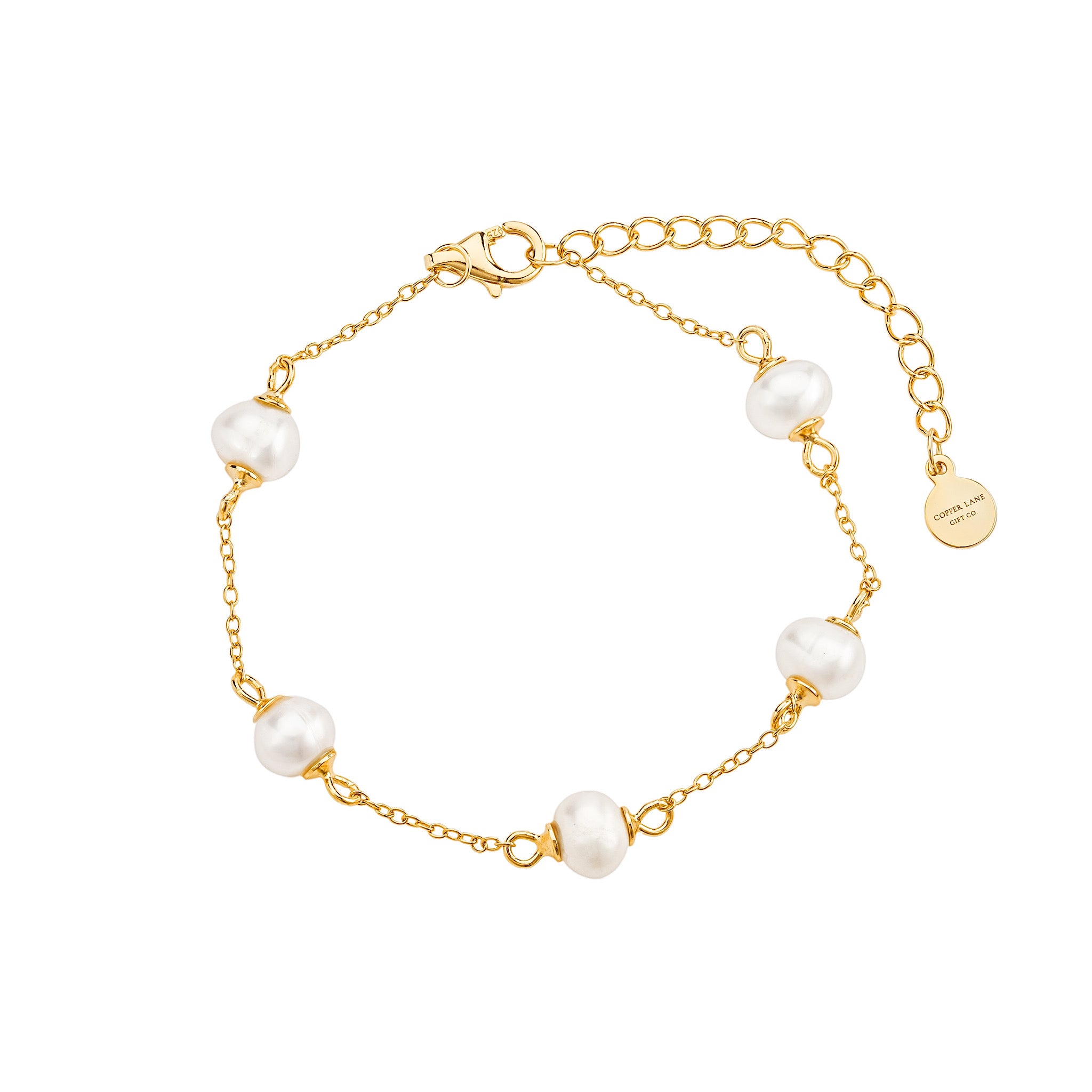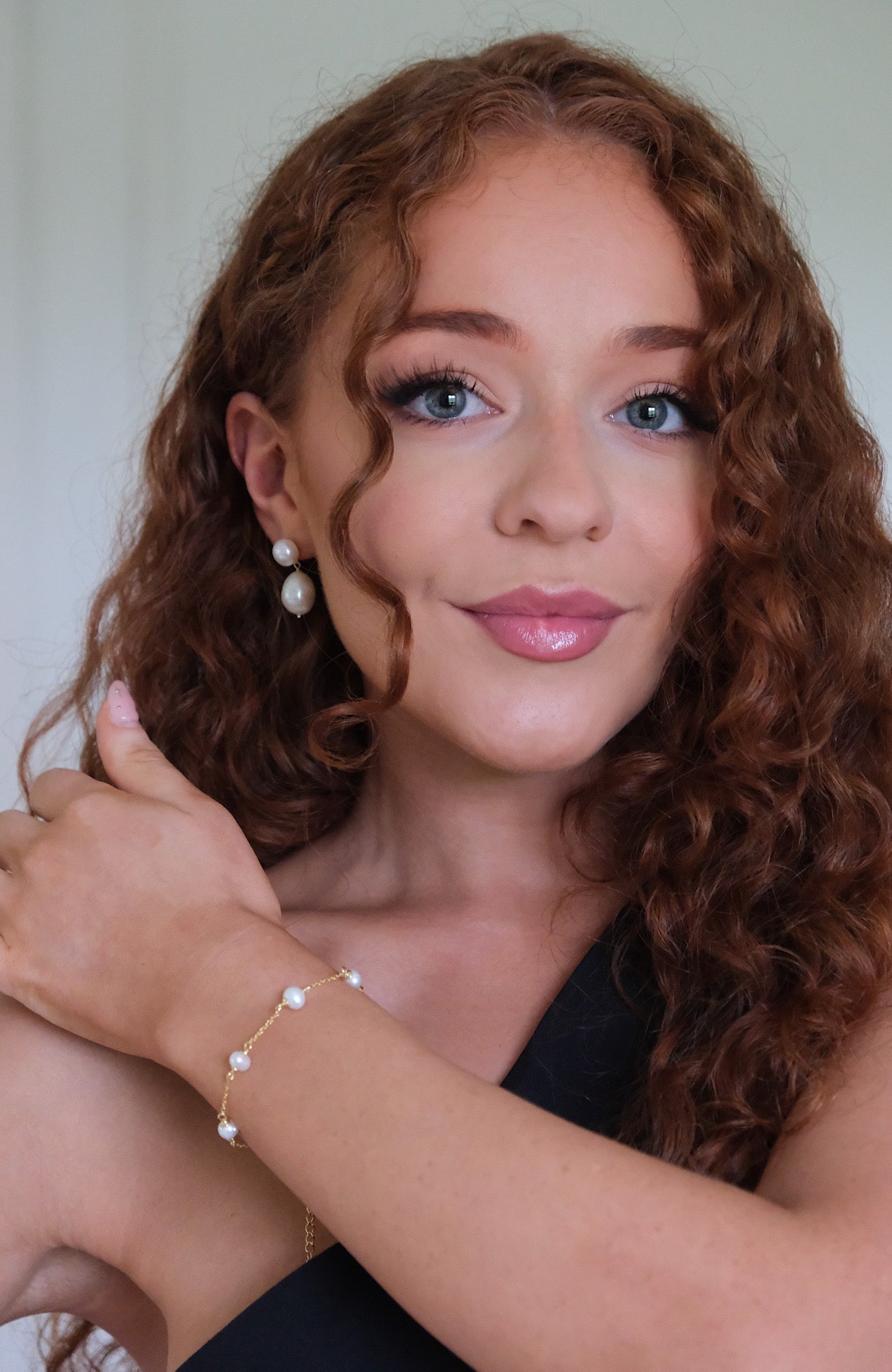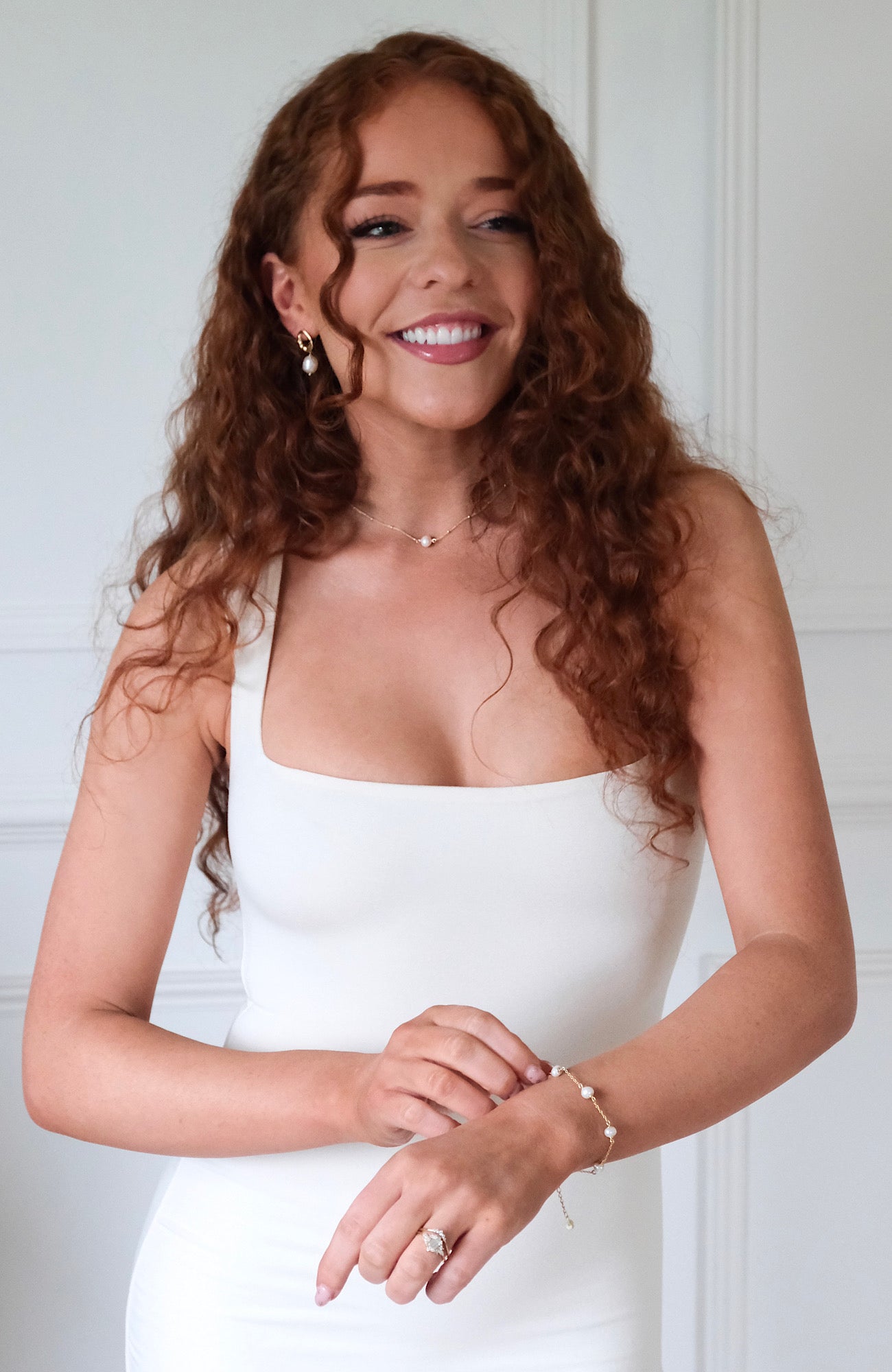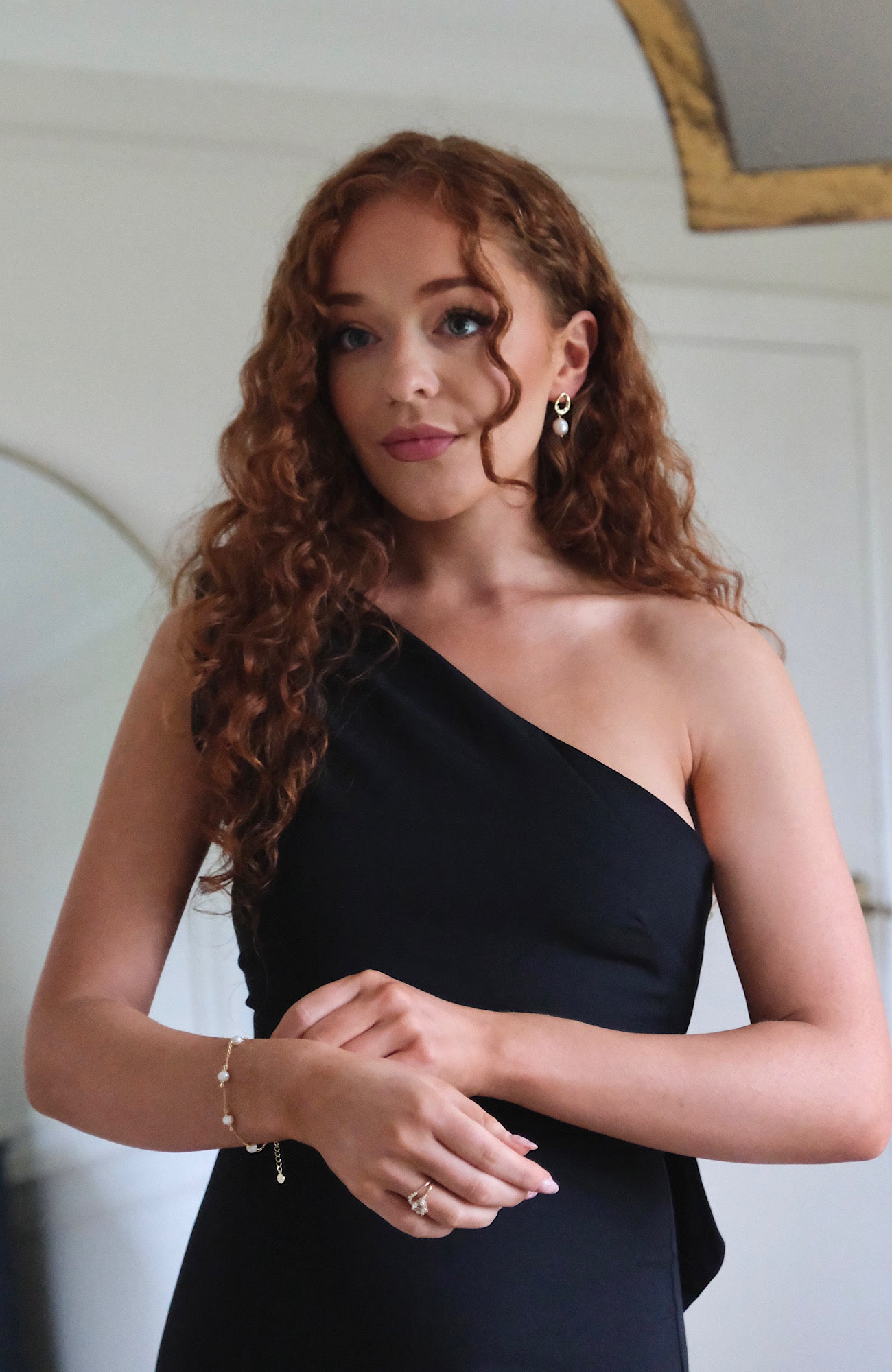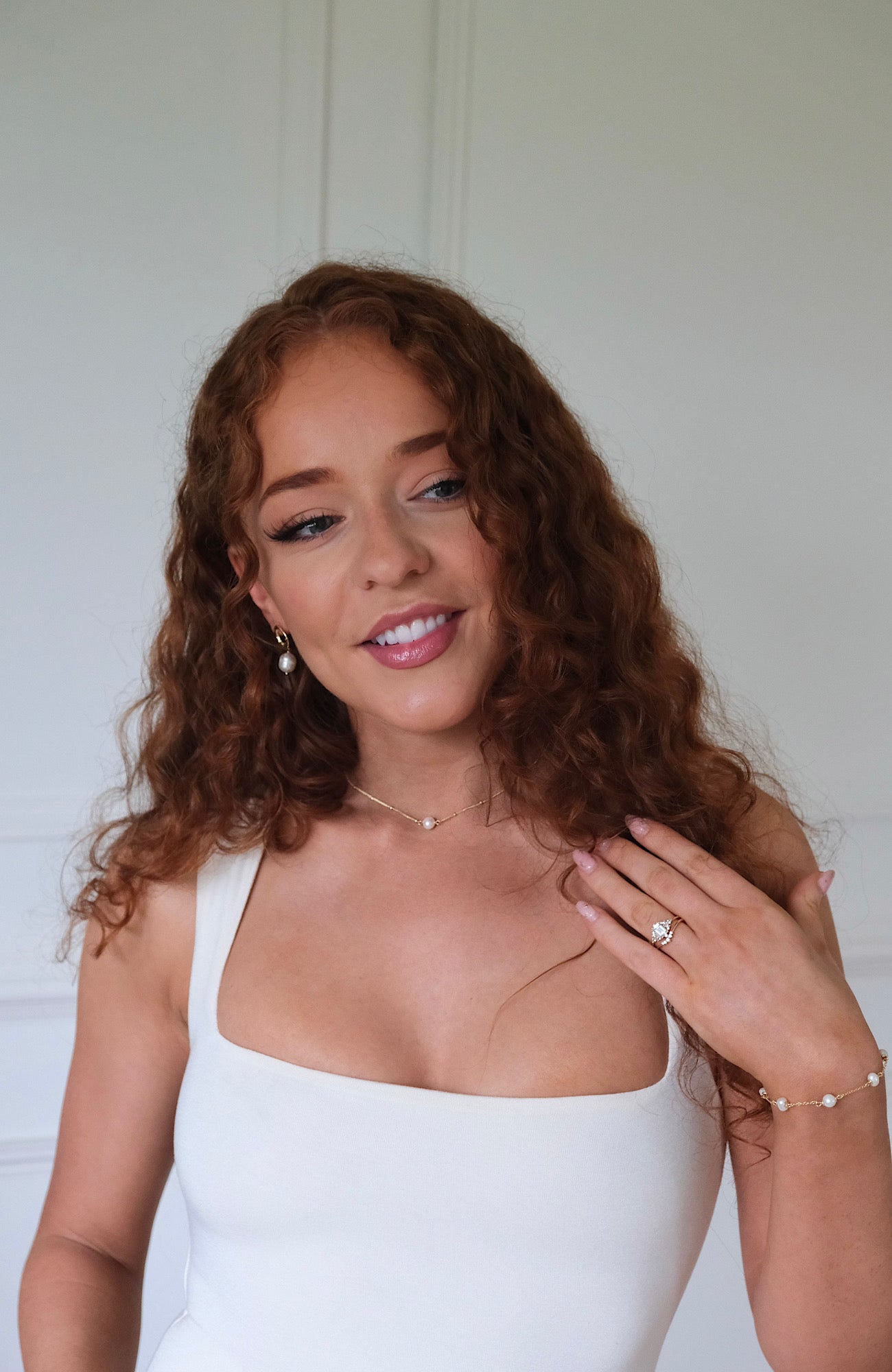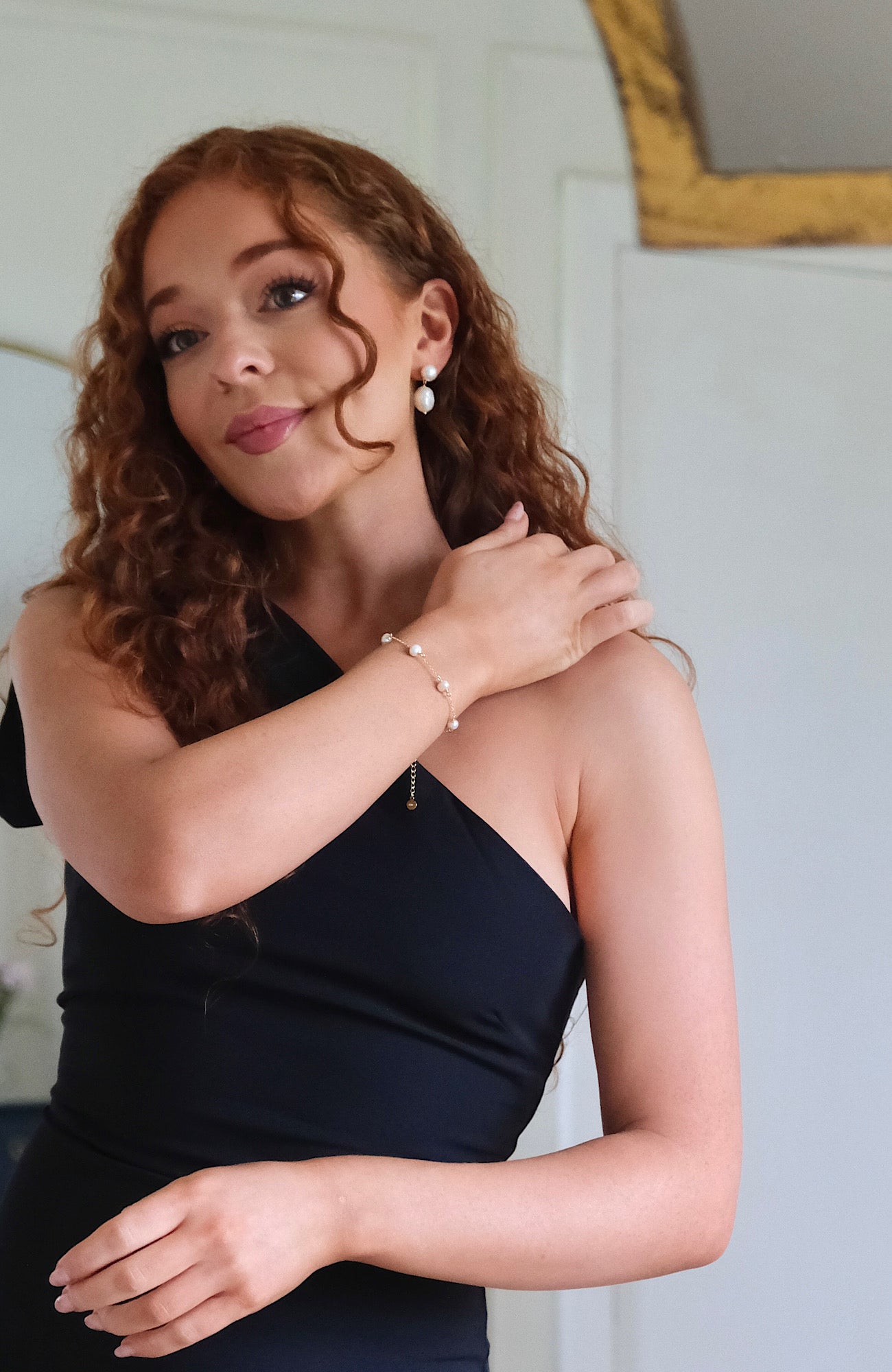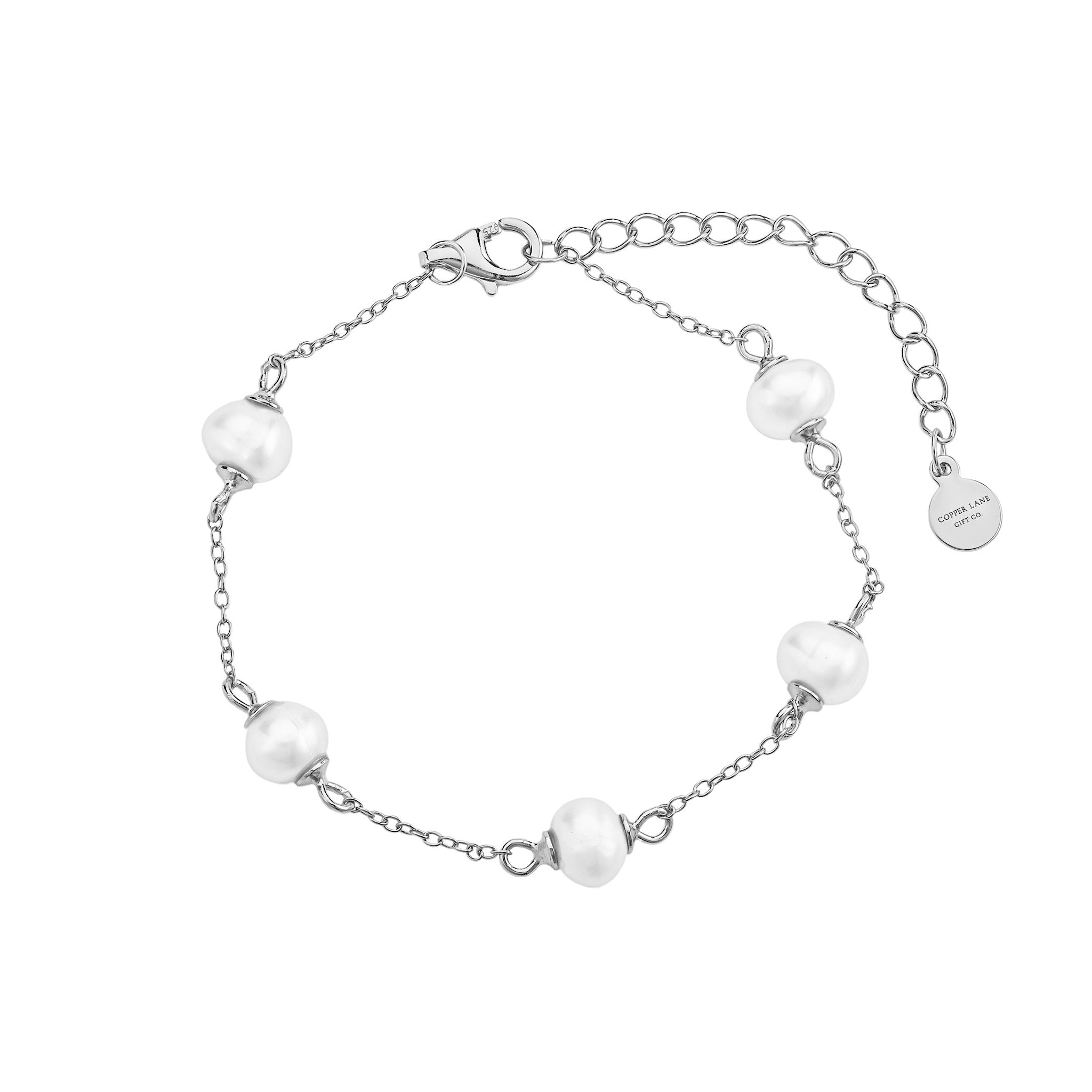 Athena Bracelet | A Testament to Timeless Elegance
The Athena Bracelet stands as a testament to timeless elegance and unwavering sophistication. Meticulously handcrafted, it melds the grace of genuine freshwater pearls with the enduring allure of solid Sterling Silver, available in either a 14k gold or rhodium finish.
Key Features 
Materials: The Athena Bracelet is exquisitely fashioned from Solid Sterling Silver, adorned with five genuine freshwater pearls. Each pearl, with an approximate width of 4.5mm to 5mm, showcases the uniqueness bestowed by its organic origin. Varying in shape, size, and color, these pearls add a distinctive charm to the bracelet.
Size and Versatility: With a length of 15cm plus a 4cm adjustable chain, this bracelet is designed to fit a range of wrist sizes. Its adjustable feature allows for a comfortable and secure fit.
Why we love the Athena Bracelet
Timeless Elegance: The Athena Bracelet encapsulates the notion that true beauty transcends time. Its exquisite fusion of freshwater pearls and Sterling Silver radiates an ageless charm. Wear it as a trendy bride on your big day, or pair it with cosy knits during autumn and winter.
Versatile Beauty: Designed for women of all ages, this bracelet serves as a versatile accessory, effortlessly adding sophistication to any occasion. It bestows a touch of grace and refinement to your daily style.
Uncompromising Quality: Crafted with meticulous precision and care, the Athena Bracelet is constructed as an investment piece. The high-quality Sterling Silver ensures enduring beauty, making it a piece that withstands the tests of time.
Embrace the timeless elegance and versatility of the Athena Bracelet, where each pearl shares a unique story, and every moment is graced with sophistication, an accessory that maintains its elegance throughout the ages.
Shipping
Fast & free shipping
Free shipping is automatically applied to all UK orders & any international orders over £60. All items can be returned within 14 days if they are not suitable (excluding earrings).
Express delivery
There are a number of upgraded delivery options available at checkout if you need your order sooner.
Get in touch
Make sure to get in touch if you have any queries by email contact@copperlanegiftco.co.uk