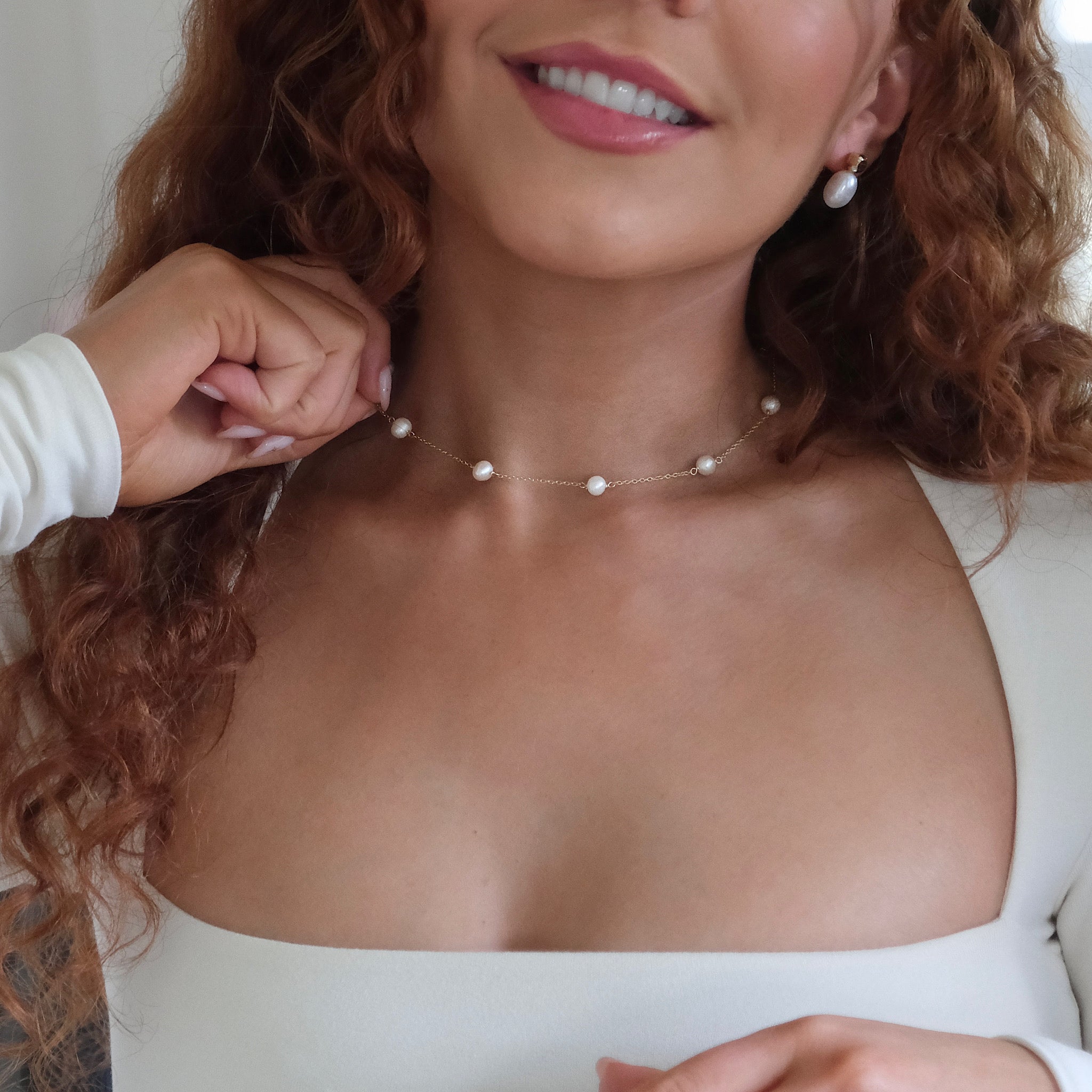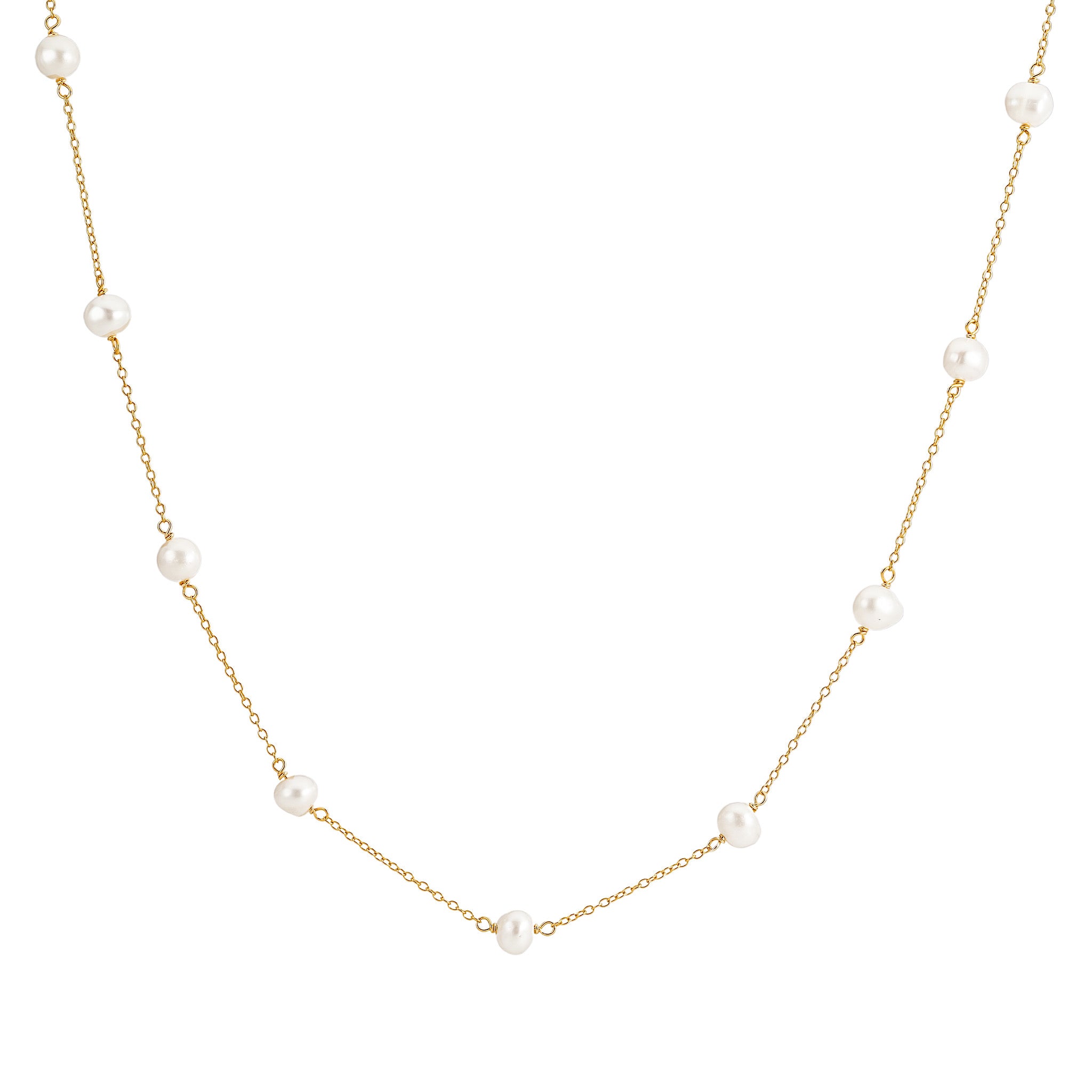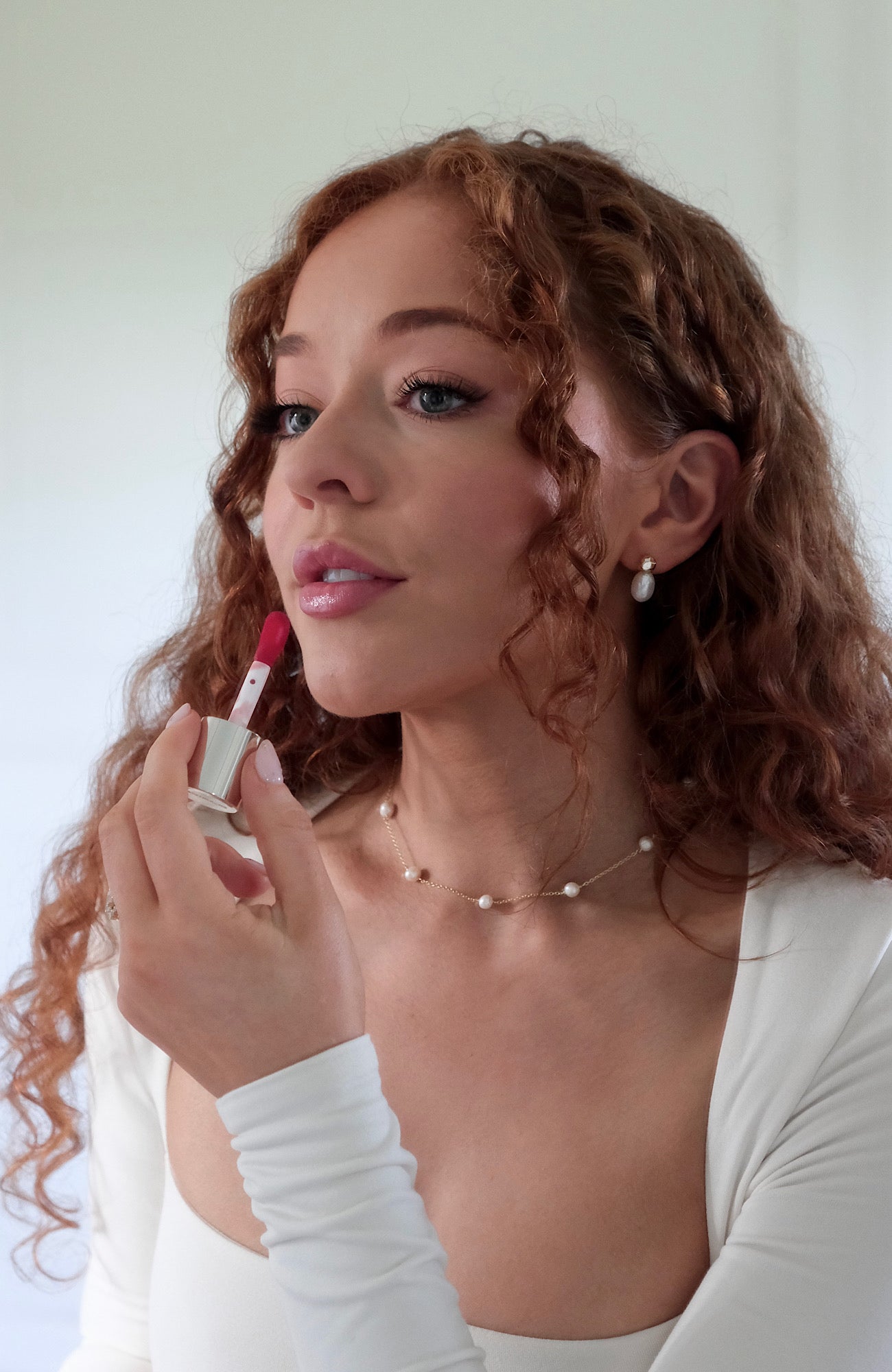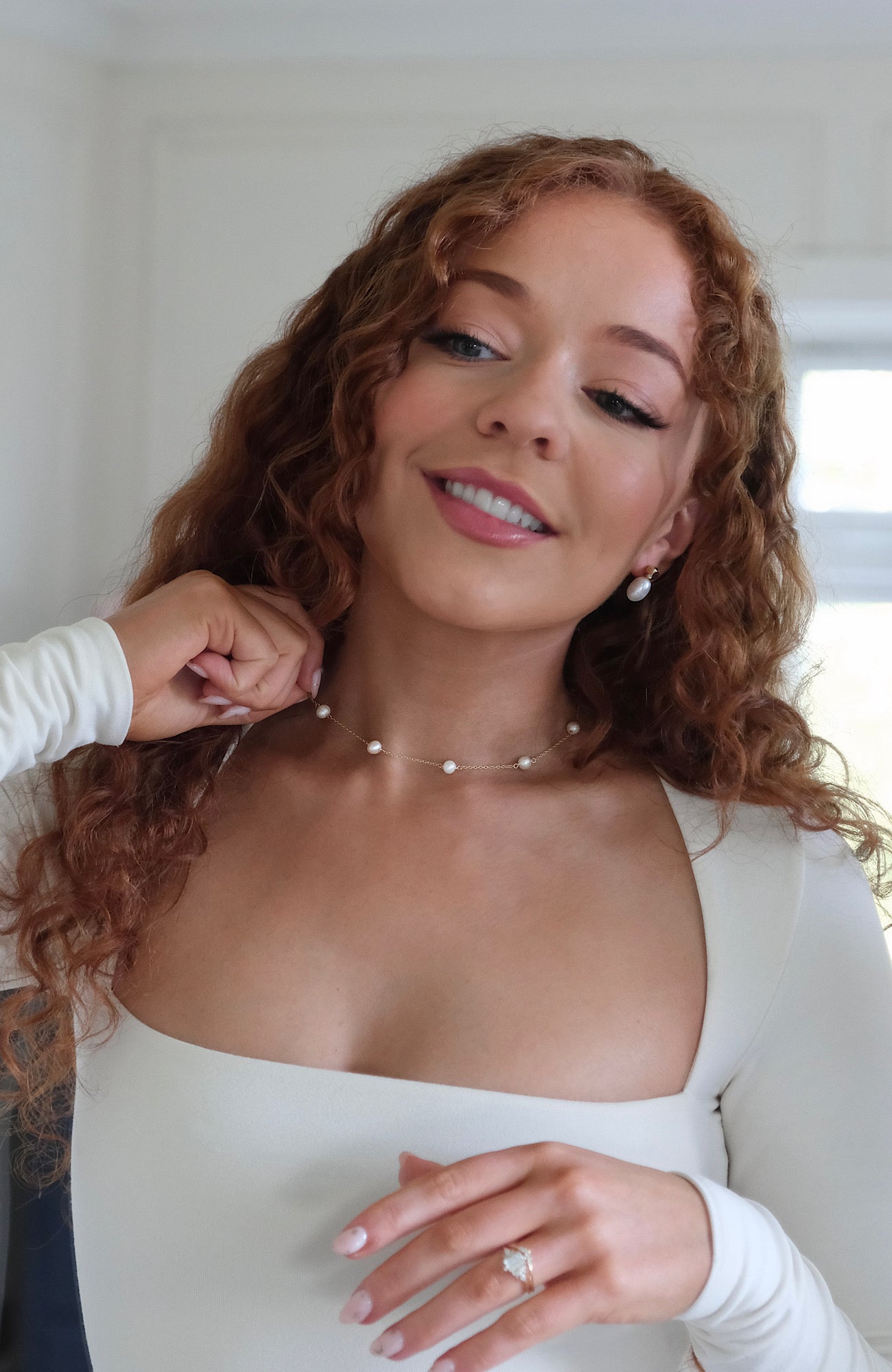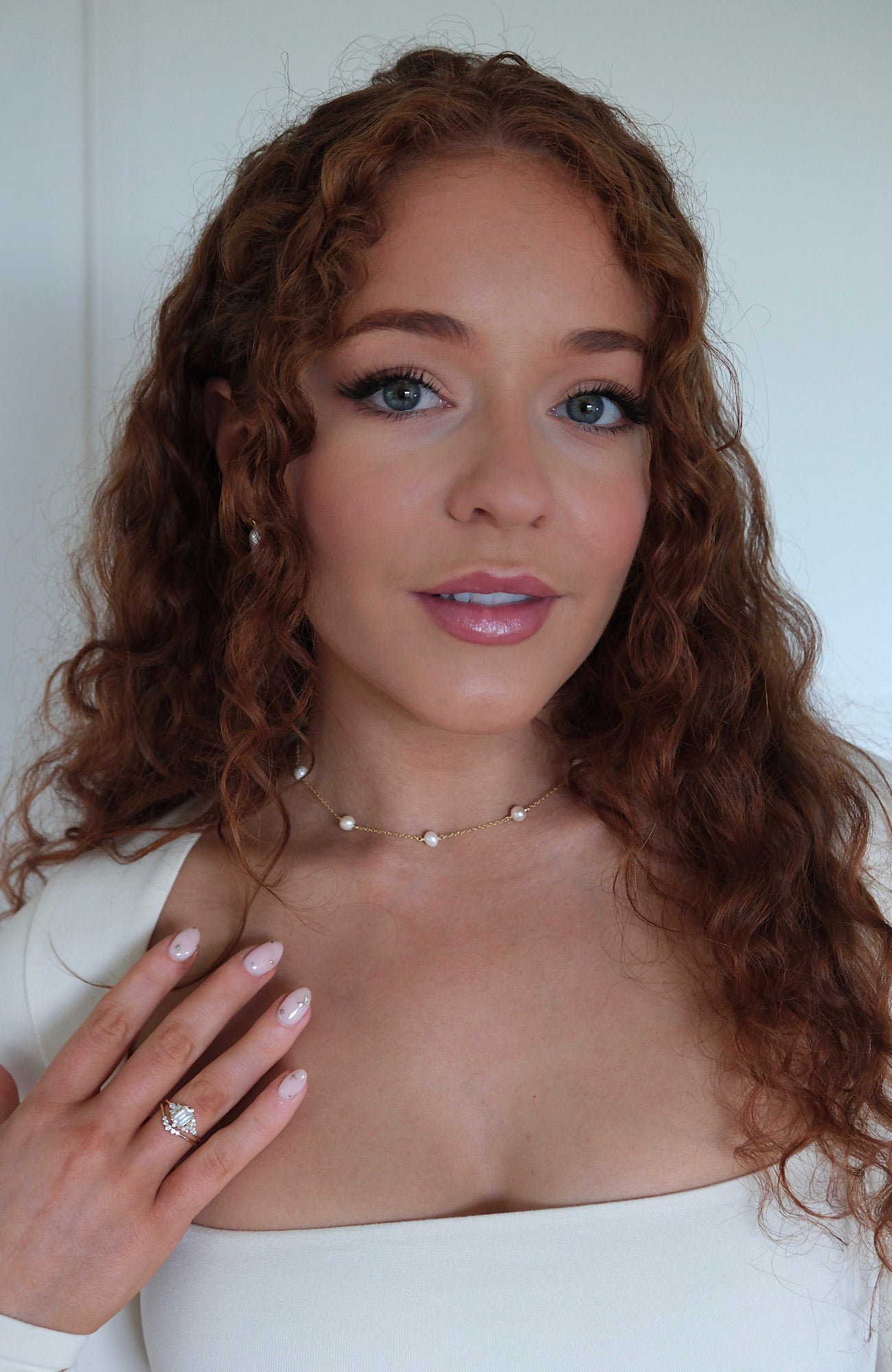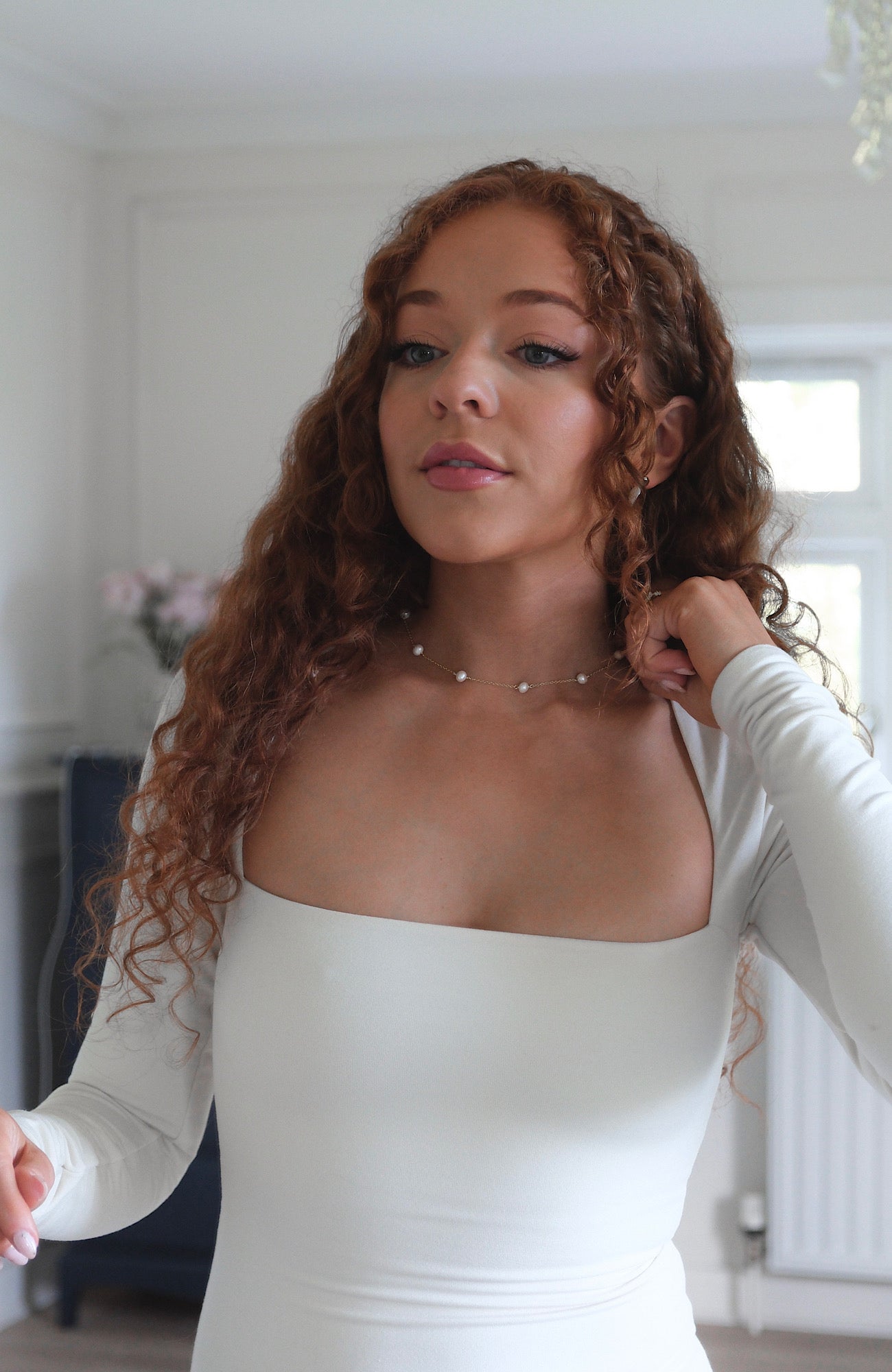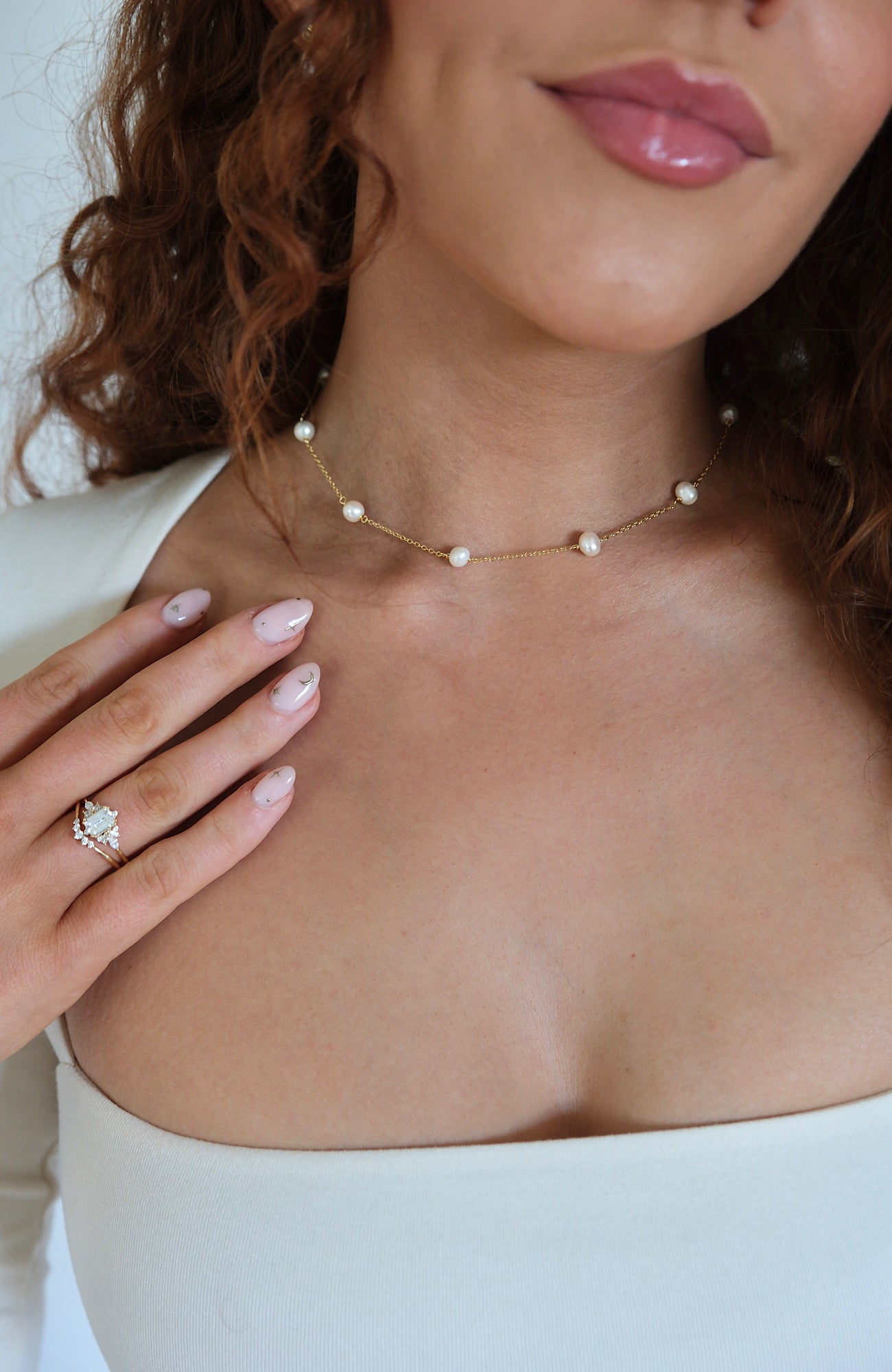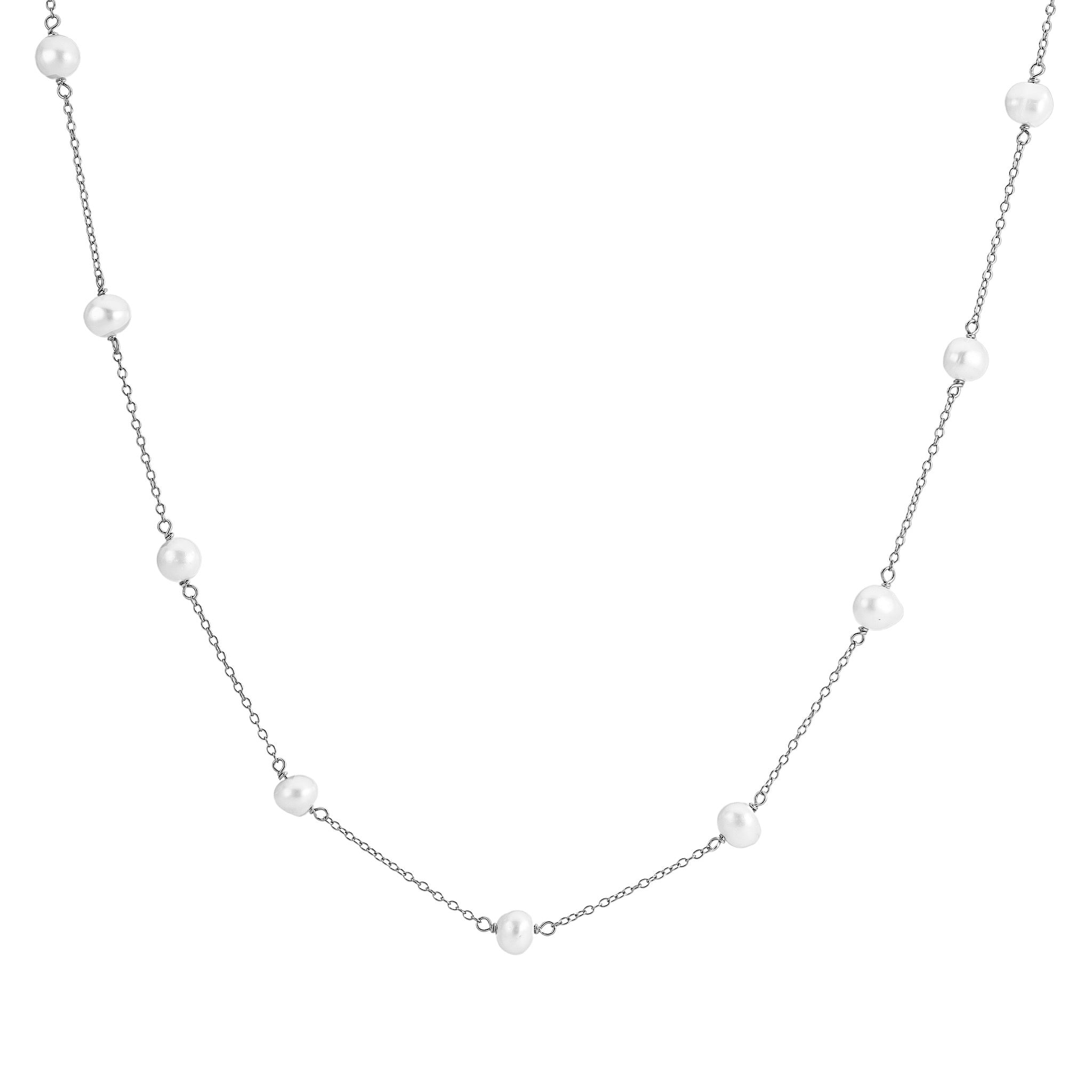 Athena Necklace
£52.00 GBP
Regular price
£65.00 GBP
off
Athena Necklace | A Symphony of Elegance and Timeless Beauty
Introducing the Athena Necklace, a true classic with a modern twist. Crafted with care, it combines the elegance of genuine freshwater pearls with the lasting beauty of solid Sterling Silver, available in both 14k gold and rhodium finish.
Key Features:
Materials: Each Athena Necklace is lovingly made from Solid Sterling Silver, adorned with a beautiful selection of genuine freshwater pearls. They come in various shapes, sizes, and colours, a nod to the wonderful imperfections of nature.
Sized Just Right: This necklace boasts a comfortable choker length of 39cm, it sits gracefully at the base of your neck, accentuating your collarbone and adding a touch of sophistication to your attire.
Why We Love It
Timeless Elegance: The Athena Necklace embodies the idea that true beauty knows no age. Wear it on your wedding day, and then let it effortlessly blend into your everyday style. It's a versatile piece that adapts to your life.
Style for Every Moment: Whether you're a bride-to-be or someone searching for a timeless piece, this necklace suits any occasion. It's the perfect companion for making a statement, no matter where you go.
Quality That Lasts: Crafted with the utmost precision and care, this necklace is built to last. The high-quality Sterling Silver ensures enduring beauty, making it an investment piece that will remain a cherished part of your collection for years to come.
The Athena Necklace invites you to add a touch of elegance to your everyday life. Every pearl tells a story, and every moment shines with grace. Elevate your collection today by adding the Athena Necklace, a piece that stands out and stays stylish, no matter the day.
Athena Necklace
£52.00 GBP
Regular price
£65.00 GBP
Shipping
Fast & free shipping
Free shipping is automatically applied to all UK orders & any international orders over £60. All items can be returned within 14 days if they are not suitable (excluding earrings).
Express delivery
There are a number of upgraded delivery options available at checkout if you need your order sooner.
Get in touch
Make sure to get in touch if you have any queries by email contact@copperlanegiftco.co.uk